Latest topics
| | | |
| --- | --- | --- |
| FC Dallas 06B Red looking to add a couple more players | Today at 07:00 pm | |
| TOURNAMENT: U90C LABOR DAY OPEN Aug 30th-Sept 2nd, 2019 | Today at 05:51 pm | |
| guest player for Labor Day tournament | Today at 04:16 pm | |
| Looks like the cost of playing in DPL this year just went up | Today at 02:13 pm | |
| Does BigE still cross dress? | Today at 01:28 pm | |
| DA and ECNL question | Today at 01:21 pm | |
| Game Day 04 CLASSIC LEAGUE 2018-19 | Today at 10:17 am | |
| What is the big deal with LHGCL | Today at 08:49 am | |
| Looking for a scrimmage this weekend | Today at 12:24 am | |
| 03B Classic League | Yesterday at 11:25 pm | |
| Pre-DA Discussion | Yesterday at 05:50 pm | |
| Still Looking! Open Practice Tues &Thurs McKinney | Yesterday at 11:03 am | |
| texans uniform number 23 for sale | Yesterday at 09:52 am | |
| Renegades 2010G North - Blanton | Yesterday at 08:13 am | |
| Mckinney United 07G McKinney-Frisco-Prosper | 19/08/19, 09:35 pm | |
| McKinney United 07G McKinney-Frisco-Prosper | 19/08/19, 09:34 pm | |
| FC Dallas 05B (coach Chris Che) looking for 05 players | 19/08/19, 05:13 pm | |
| Manchester SC 07G Open Sessions | 19/08/19, 03:47 pm | |
| Goal keeper needed | 19/08/19, 03:45 pm | |
| Looking for Adult Medium Kit | 19/08/19, 10:52 am | |
| DKSC - 1 Spot for Guest Players | 18/08/19, 08:49 pm | |
| D'Feeters #36 Girls YM - New - Just $50 | 18/08/19, 08:30 pm | |
| 08 Girls Teams - U90C LABOR DAY OPEN (Aug 30th-Sept 2nd) | 18/08/19, 07:02 pm | |
| 12 Girls Teams - U90C LABOR DAY OPEN (Aug 30th-Sept 2nd) | 18/08/19, 07:01 pm | |
| 10 Girls Teams - U90C LABOR DAY OPEN (Aug 30th-Sept 2nd) | 18/08/19, 07:00 pm | |
Be An Athletic Supporter!
Donate and get this nifty tag!
Statistics
We have
13585
registered users
The newest registered user is
Kedrick
Our users have posted a total of
193695
messages in
27161
subjects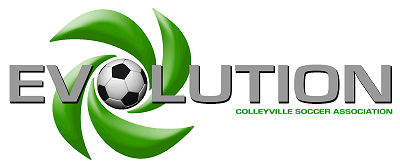 Looking for one more quality player to join the Evolution 07 Girls in Colleyville.  We are currently training Tuesday/Thursday at 6pm at the CSA Practice Fields, 6707 Pleasant Run Road.  Look for us either up next to the road (lighted fields) or way in the back (fields 15-20) next week.

Coach Rebecca Tearman is returning 6 players from our Spring PTCL season and has added another 3 from the indoor summer team.  

Thanks!
Please keep the 'Space Monsters' name! You guys are awesome


__________________________________________________
EVOLVE OR DIE!
Slight change to practice times for the Evolution 07 Space Monster Girls

 starting this week:



Tuesdays   6:00-7:00pm   (Skills)

Thursdays  6:00-7:00pm   (Team Practice)


Come out and train with Coach Rebecca this week!  She has 8 girls right now, but would like to find 1 or 2 more who want to have fun and play Evo soccer this Fall.

Our fees are $332 per season, which includes full uniform kit and backpack.

Also please note: the Tuesday skills session is directed by Evolution D.O.C. Mark Scannell.

---
Permissions in this forum:
You
cannot
reply to topics in this forum