Latest topics
»
Announcing New Club Invites
by
KeeperCommander
Today at 06:58 am
»
LHGCL 2nd half
by
KeeperCommander
Today at 06:56 am
»
FBR09 Rankings February 22nd, 2018
by
06southgirl
Yesterday at 10:00 pm
»
Solar 08 Cavalle
by
FMSolar
Yesterday at 06:25 pm
»
Congrats to DT Red FW U19 LH Champs
by
AllTheBluebellsAreBlue
Yesterday at 03:54 pm
»
Tatu Takes Over Younger Sting Age Group
by
Medicine Man
Yesterday at 02:41 pm
»
LHGCL Promotion/Relegation
by
mlwfrisco
Yesterday at 01:54 pm
»
TOURNAMENT: U90C CHALLENGE - AUSTIN - March 30-April 1, 2018
by
U90C
Yesterday at 11:09 am
»
Quickfoot Small Sided Easter Tournament in Garland 3/31/18
by
soccersoccer2000
Yesterday at 11:01 am
»
FBR 10
by
soccergodntx
Yesterday at 10:54 am
»
09 Girls Teams - LEAGUE CHALLENGE CUP (May 11-13)
by
U90C
Yesterday at 10:05 am
»
09 Girls Teams - PREMIER COPA (June 8-10)
by
U90C
Yesterday at 09:35 am
»
09 Girls Teams - DALLAS OPEN (May 25-28)
by
U90C
Yesterday at 09:32 am
»
Coach/Trainer
by
NoSpinZone
Yesterday at 08:48 am
»
Fever United 09 White (Keller,Colleyville, Southlake)
by
DVaughn14
18/03/18, 05:25 pm
»
Pegasus SC Elite 11G Looking for 2011G for select team
by
CoachYigit
18/03/18, 04:38 pm
»
Pegasus SC Elite 10G Looking for 2010Girls for select team
by
CoachYigit
18/03/18, 04:32 pm
»
Sting Shepard 08
by
skills
17/03/18, 06:42 pm
»
05 DGIC
by
Medicine Man
15/03/18, 05:31 pm
»
04 Dallas International Girls Cup Schedule 2018
by
KeeperCommander
15/03/18, 01:12 pm
»
D'Feeters 06G - [Aranha]
by
DNWGS
15/03/18, 09:43 am
»
08G Liverpool looking for 2-3 players
by
R.A.M
14/03/18, 09:16 pm
»
FBR 08 March 13th 2018
by
President Camacho
14/03/18, 10:45 am
»
Competitive or Dirty? Can we tell the difference anymore?
by
Medicine Man
13/03/18, 07:26 pm
»
Playoffs coming...
by
DeltaTauChi
13/03/18, 02:33 pm
2015 Donation
Make your annual TxSoccer.Net donation and get recognized
If you have donated previously you'll get your 2nd annual tag!
Top posting users this month
Statistics
We have
11613
registered users
The newest registered user is
Truthteller1234
Our users have posted a total of
169215
messages in
21255
subjects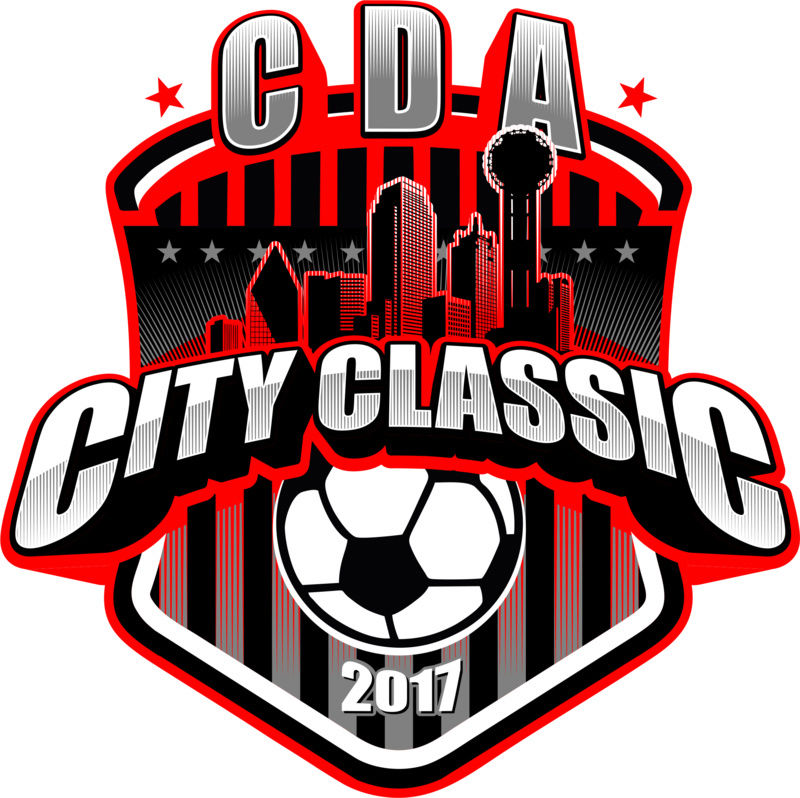 Date: November 17 - November 19, 2017
Location: Colleyville (All Games at One Location)
Join 21 teams from out of state and close to 120 teams signed up for this years event. The largest yet. The MLS Pro Team from FC Dallas will be represented and also their mascot will be there, Simax's shirts and uniform sales, soccer gear and sales, team photographs by Pelico Photography, Dallas Cowboys discounted tickets to see the stadium and get a tour, 'player of the game awards" for every game played and so much more!
CDA CITY CLASSIC 2017 WEBSITE...
CLICK HERE
AGE GROUPS AND DIVISIONS...
CLICK HERE
2009/U9 Girls : Need 1 Team
REGISTER YOUR TEAM
CLICK HERE
Contact me at 404-713-5043 or email me at 404-713-5043 if you have any questions
Thanks
Warren van der Westhuizen
Tournament Director
404-713-5043
excdoc.cda@gmail.com
__________________________________________________
Warren van der Westhuizen
Executive Director
404-713-5043
execdoc.cda@gmail.com
City Development Academy (CDA)
Coppell, Dallas, Flower Mound, Haslet and Trophy Club

---
Permissions in this forum:
You
cannot
reply to topics in this forum