Latest topics
| | | |
| --- | --- | --- |
| FBR10 Rankings July 5th, 2018 | Today at 11:05 am | |
| Congratulations Again Soapboxmom | Today at 9:58 am | |
| Renegades Soccer Club 2009G | Today at 9:53 am | |
| 05 Girl Looking to Guest Play - Have Coach's Blessing | Today at 8:37 am | |
| looking for that 1 player!!!! | Today at 8:36 am | |
| Game of the Week | Today at 8:33 am | |
| TOP TEN 08' BOYS TEAMS | Yesterday at 11:38 pm | |
| New Solar 10G Team | Yesterday at 9:47 pm | |
| 09 Girls Teams - U90C Spring Kickoff (Jan. 31-Feb. 3, 2019) | Yesterday at 1:39 pm | |
| 05 Boys Teams - U90C Spring Kickoff (Jan. 31-Feb. 3, 2019) | Yesterday at 1:36 pm | |
| why pay $500-$600 for a tournament | Yesterday at 11:11 am | |
| 03 Boys Teams - U90C Spring Kickoff (Jan. 31-Feb. 3, 2019) | Yesterday at 11:09 am | |
| PEGASUS SC looking for 1-2 players | Yesterday at 8:57 am | |
| PEGASUS SC looking for 1-2 players | Yesterday at 8:56 am | |
| 02 Boys Teams - U90C Spring Kickoff (Jan. 31-Feb. 3, 2019) | Yesterday at 8:43 am | |
| 08 Boys Teams - Hill Country Classic (Jan. 25-27, 2019) | Yesterday at 8:40 am | |
| REGISTRATION DEADLINE CLOSE - TEXAS WINTER CLASSIC | Yesterday at 8:13 am | |
| PIT+ League Elite Spring Registration now OPEN | Yesterday at 7:11 am | |
| Nike Vogelsinger Soccer Academy/one. Soccer Camps/IMG | 12/16/2018, 11:37 pm | |
| Winter Break Camp hosted by Zach and Casey Loyd | 12/16/2018, 10:50 pm | |
| Colleyville Evo 09G Boyle Looking to add 2-4 Players | 12/16/2018, 4:02 pm | |
| Panther City FC 2010 Boys - West Fort Worth | 12/16/2018, 10:03 am | |
| Jr Classic League / FC Dallas Central 09G Tallal Lookn for 2 | 12/15/2018, 8:12 pm | |
| Looking for Solar Academy Kit | 12/14/2018, 9:19 pm | |
| NPL '01G - Looking for Players | 12/14/2018, 6:50 pm | |
Be An Athletic Supporter!
Donate and get this nifty tag!
Statistics
We have
12774
registered users
The newest registered user is
s_speas
Our users have posted a total of
184230
messages in
24572
subjects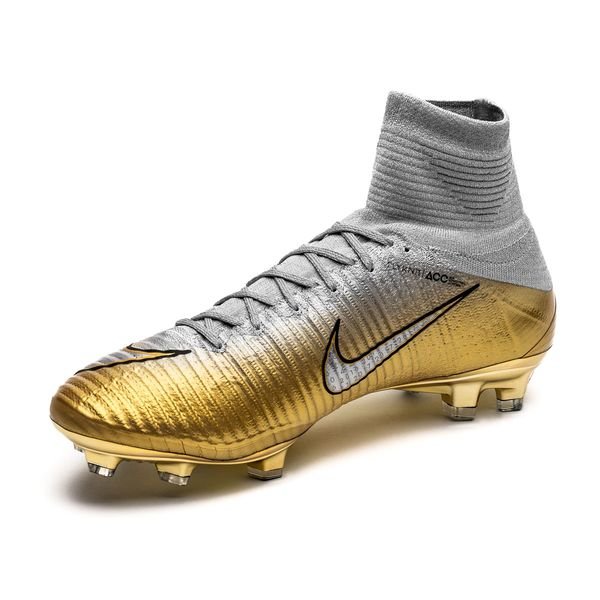 Sooooo....Nike made 1000 of these, each individually numbered for $300 and you mean to tell you have them available on your site for $89.00?!
And the recently released (Feb 26th to be exact) NIKE MERCURIAL SUPERFLY 360 ELITE FG (which retails for $275 on Nike.com, your site has them listed $350) for $159.00 on Sale!!??
GTFOH
Buy shoes from this site if you want to prank your kids on April Fool's day.
First hard kick and his or her foot coming straight out of the toe guard!!
Vulnerable penny pinching parents beware..... its a fugazzi.

AngelinaGoalee

TxSoccer Postmaster





Posts

: 450


Points

: 2035


Join date

: 2014-10-03



My dd needs these shoes! Cheap too! AS soon as I get a legit fake passport with Birth Cert, I'm going to buy these shoes!!

NoSpinZone

TxSoccer Postmaster





Posts

: 350


Points

: 2210


Join date

: 2013-12-27



I just ordered a pair for mine so she'll standout at her upcoming Solar Talent ID camp!

__________________________________________________
Bluto's right.  Psychotic, but absolutely right.

DeltaTauChi

TxSoccer Postmaster





Posts

: 305


Points

: 663


Join date

: 2018-01-08



Where"s a good place to get my soccer shoes shined? I want to look good w my spit shined shoes.
__________________________________________________
Pay to play isn't picky if you have cash money! There's always more spots to fill in the ponzi scheme. The layers keep expanding and the facts get skewed.
Watch "Frankie Goes To Hollywood - Relax (Laser Version)" on YouTube
https://youtu.be/rCp2h5jslKY

Medicine Man

TxSoccer Author





Posts

: 936


Points

: 1443


Join date

: 2017-09-29


Location

: Purgatory



Those would look super cool with Fairview soccer complex mud all over them. #AwesomeSauce

D'Feeters 02 Dad

TxSoccer Poster





Posts

: 28


Points

: 639


Join date

: 2017-05-17




---
Permissions in this forum:
You
cannot
reply to topics in this forum