Latest topics
| | | |
| --- | --- | --- |
| Solar West 2014G | 24/09/22, 05:14 pm | |
| USMMA looking for interested Women | 24/09/22, 02:22 pm | |
| Renegades 14/15B Blanton | 21/09/22, 01:19 pm | |
| Renegades 2014G Blanton | 21/09/22, 11:44 am | |
| TOURNAMENT: VETERAN HEROES CUP - Nov 11-13, 2022 | 20/09/22, 10:18 am | |
| TOURNAMENT: U90C LEAGUE CHALLENGE CUP - Nov. 18-20 | 20/09/22, 10:17 am | |
| TOURNAMENT: U90C UPPER 90 CHALLENGE - Dec. 2-4 | 20/09/22, 10:10 am | |
| Home School Soccer | 15/09/22, 11:19 am | |
| Cross City SC 2014 (Allen, TX) | 07/09/22, 04:34 pm | |
| BALL KIDS NEEDED FOR UNT SOCCER! | 07/09/22, 09:28 am | |
| Plano Labor Day Tournament thoughts | 06/09/22, 10:22 pm | |
| BVB 06G Premier (F:LFC Raisbeck) LH D1 and NPL | 03/09/22, 06:32 pm | |
| 2014-2017 Boys welcome * Dallas Texans | 01/09/22, 11:02 am | |
| Dallas Texans Academy 2016G | 01/09/22, 10:53 am | |
| Guest players needed | 29/08/22, 11:30 pm | |
| Olympians 14B - Open Practices (North FTW-Keller area) | 26/08/22, 09:29 am | |
| Dallas Texans Arechiga | 24/08/22, 07:44 pm | |
| FCP Dynamos – 2010 Boys (Prosper) - Need 1 Player | 23/08/22, 05:07 pm | |
| Legacy United 09G | 21/08/22, 09:26 pm | |
| Soccer team | 18/08/22, 01:13 pm | |
| BVB 2015/2016/2017 BOYS | 18/08/22, 10:24 am | |
| BVB 2015 / 2016 / 2017 G SEDEH | 18/08/22, 10:07 am | |
| 2015/2016 boys looking for practice scrimmage | 13/08/22, 04:56 pm | |
| Saints 07B is still looking for 2-3 more players | 12/08/22, 08:24 pm | |
| Searching for a team | 12/08/22, 12:08 pm | |
Be An Athletic Supporter!
Donate and get this nifty tag!
Statistics
We have
15341
registered users
The newest registered user is
Soccergirl12
Our users have posted a total of
204627
messages in
31530
subjects
Sting/Vola Halloween 3v3 tournament
Saturday 10/31/2015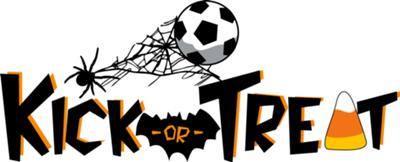 Costumes are highly encouraged
3 games guaranteed
Gold & silver divisions
Cost $190 per team (U7 - U15); $150 (U4 - U6)
Location: Sting Soccer Complex Richardson
For more information:
an_cuevas14@yahoo.com
To register:
http://www.signupgenius.com/go/508084caea82fa57-3v3halloween

travelin light

TxSoccer Sponsor





Posts

: 147


Points

: 3876


Join date

: 2012-08-08



Are you going to have referee's this time or is it older kids that play for Sting doing the refereeing?

Are the fields and goals going to be the same size for certain age groups?

Obviously the teams on the small fields and big goals had a huge advantage!
Last edited by Juice Box on 09/10/15, 03:33 pm; edited 1 time in total

__________________________________________________
Girls I Am Looking For 60% Effort, 4000% Of The Time!

If I Have Ever Offended you... Just So You Know That From The Bottom Of My Heart.
I Don't Really Give A Shit!

Ted

https://www.youtube.com/watch?v=6KeG_i8CWE8#t=48

Lyin Ted

TxSoccer Postmaster





Posts

: 197


Points

: 3681


Join date

: 2013-04-15


Location

: DFW




AtThePitch

TxSoccer Author





Posts

: 727


Points

: 4714


Join date

: 2011-12-18



No disrespect brother, you know I love you, but why anyone would play in a Sting 3v3 is beside me. I hope you have gotten rid of the coach that set up the tournament last year. He was clueless. I've played in a lot of tournaments and watched my kids play in a lot of tournaments and I have never seen a single tournament with a format like what Sting uses. It is a complete joke. Talk about home cooking. How a team can win 3 games, not lose a game and not advance out of their bracket is dumbfounding. Good luck getting a team out of the Club to play, BC will never get another dime from me. Refresh the memory.
https://www.txsoccer.net/t24096-sting-texas-cup#222164

Blues Fan

TxSoccer Postmaster





Posts

: 160


Points

: 3469


Join date

: 2013-09-16



---
Permissions in this forum:
You
cannot
reply to topics in this forum