Latest topics
| | | |
| --- | --- | --- |
| Solar 14' Rodriguez | 19/09/23, 09:34 pm | |
| TOURNAMENT: VETERAN HEROES CUP - Nov 10-12, 2023 | 13/09/23, 01:32 pm | |
| TOURNAMENT: U90C LEAGUE CHALLENGE CUP - Nov. 17-19 | 13/09/23, 01:27 pm | |
| TOURNAMENT: U90C UPPER 90 CHALLENGE - Dec. 1-3 | 13/09/23, 01:18 pm | |
| Renegades 13G North | 05/09/23, 04:01 pm | |
| Goalkeeper Wanted! 2007G Dallas Texans Soccer Team! | 05/09/23, 09:13 am | |
| Dallas Texans Jim Sendejas (2014,2015,2016,2017's) | 31/08/23, 09:01 am | |
| Goalkeeper Dallas Texans Central Red 09B Dixon | 29/08/23, 10:42 am | |
| ELITE SOCCER TRAINING - ALL AGES | 29/08/23, 09:19 am | |
| Dallas Texans 2017/18G Saldivar | 23/08/23, 11:21 pm | |
| EVOLUTION 14G MCGREGOR/GRAPEVINE/SOUTHLAKE/COLLEYVILLE | 14/08/23, 12:23 pm | |
| '03 Division Outlook | 13/08/23, 03:46 am | |
| Homeschool Soccer teams | 03/08/23, 10:20 pm | |
| Homeschool Soccer teams | 03/08/23, 10:14 pm | |
| Homeschool Soccer Teams | 03/08/23, 10:05 pm | |
| Homeschool Soccer teams | 03/08/23, 09:55 pm | |
| Homeschool Soccer teams | 03/08/23, 09:49 pm | |
| Homeschool Soccer Teams | 03/08/23, 09:42 pm | |
| Homeschool Soccer Teams | 03/08/23, 09:35 pm | |
| Homeschool Soccer Team | 03/08/23, 09:27 pm | |
| Homeschool Soccer Team | 03/08/23, 09:20 pm | |
| Homeschool Soccer Team | 03/08/23, 09:13 pm | |
| Homeschool Soccer Team | 03/08/23, 09:05 pm | |
| Homeschool Soccer Team | 03/08/23, 08:55 pm | |
| Homeschool Soccer Team | 03/08/23, 08:47 pm | |
Be An Athletic Supporter!
Donate and get this nifty tag!
Statistics
We have
15629
registered users
The newest registered user is
harry potter
Our users have posted a total of
205131
messages in
31927
subjects
The Kick It 3v3 Soccer Tour will be in the DFW metro area on Saturday, January 5, 2019. For more information and to register your teams, visit the Kick It 3v3 Soccer Tour Website.
Pricing information:
Sign up by December 1st for a 20% discount on  team registration
Early Pricing: $180+ processing fee
Standard Pricing: $225+ processing fee
Each Team Receives:
Minimum of 4 games
Awards for each player on the top 3 teams in each division
FC Schalke jerseys
Chance to win great prizes at on-site contests
Opportunity to sample fantastic sponsor items
Regional Tournaments:
Kick It 3v3, Challenge Sports, S4, USA 3v3 and Small Sided Games Association have teamed up to bring you a better 3v3 soccer experience.  We have created Regional Championship events with better divisions for all ages
Championship Tournaments:
3v3 World Championships in Vail,  Colorado
The highest 3v3 tournament in the country!  All games are played at an elevation of 8,000 feet or above. Nestled in Colorado's Vail Valley, Ford Park and Vail Athletic Fields host the Kick It 3v3 World Championships.  From great dining and recreation to beautiful rocky mountain views this event brings in over 200 teams to compete.  For over 15 years Kick It and the Town of Vail have teamed up to bring you one of the best soccer tournaments on the planet.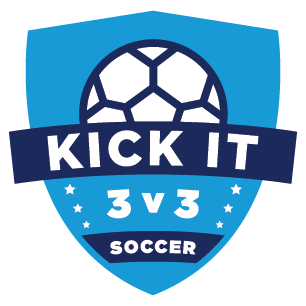 __________________________________________________
Robin Rodriguez
[i]Southwest Region Tour Director
Kick It 3v3 Soccer
robinr@grandsportsmgmt.com
www.3v3soccer.com[/i]
---
Permissions in this forum:
You
cannot
reply to topics in this forum