Latest topics
| | | |
| --- | --- | --- |
| Last Call! FC Dallas ECNL RL Try-outs | Yesterday at 03:23 pm | |
| Seeking adult small BVB kit | Yesterday at 03:03 pm | |
| Dallas Texans 10G (previously Renegades 10G Saldivar) | Yesterday at 01:22 pm | |
| Juventus Premier FC 10g | Yesterday at 01:10 pm | |
| Sting NTX Black RL U18/U19G Tryout Details | 29/06/22, 05:32 pm | |
| Sting Black NTX ECNL RL U18/U19G Tryouts | 29/06/22, 05:04 pm | |
| Frisco FC TRYOUT | 29/06/22, 01:51 pm | |
| Kernow Storm FC 13B (Bradford) | 29/06/22, 12:40 pm | |
| Kernow Storm FC 14B (Bradford) | 29/06/22, 09:18 am | |
| Dallas Texans Central - 2011 Girls - ECNL/RL - Classic 2 | 28/06/22, 03:12 pm | |
| Dallas Texans 10G (previously Renegades 10G Saldivar) | 28/06/22, 12:21 pm | |
| Texas Xtreme '05 Girls | 28/06/22, 12:19 pm | |
| Texas Xtreme '10 Girls | 28/06/22, 12:09 pm | |
| Juventus FC Dallas 2007 Girls LAST TRYOUT | 28/06/22, 11:20 am | |
| 2011B - Grand Prairie, Arlington, Mansfield, Irving, Dallas | 28/06/22, 10:52 am | |
| 2009B - Grand Prairie, Arlington, Mansfield, Irving, Dallas | 28/06/22, 10:47 am | |
| 2014B - Grand Prairie, Arlington, Mansfield, Irving, Dallas | 28/06/22, 10:42 am | |
| Solar 11B Martinez PreECNL & D1 Classic Lg Tm Try-outs | 28/06/22, 09:50 am | |
| Come join Dashers FC! | 28/06/22, 06:06 am | |
| McKinney United - Blue | 27/06/22, 10:03 pm | |
| Sting 09G Paul - Open Tryouts | 27/06/22, 06:06 pm | |
| BVB 09B Hernandez - Open Sessions | 27/06/22, 03:34 pm | |
| BVB 08B Hernandez - Open Sessions | 27/06/22, 03:28 pm | |
| BVB 07B Hernandez - Open Sessions | 27/06/22, 03:16 pm | |
| 2015B Dallas Texans | 27/06/22, 12:01 pm | |
Be An Athletic Supporter!
Donate and get this nifty tag!
Statistics
We have
15300
registered users
The newest registered user is
Shelley1969
Our users have posted a total of
204518
messages in
31472
subjects
We are looking for 2-3 more players to add to U15 - 05B team in the Corinth/Lake Dallas area. We have a need for defenders but any position is welcomed as we try to rotate the boys across several positions. Our goal is for the boys to have fun developing and learning the game of soccer while not breaking the pocketbook in the process! We focus on character development at the individual and team level and try to keep balance in all we do.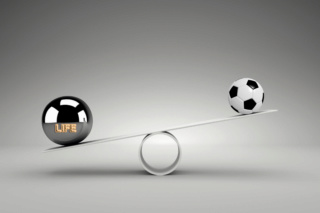 Head Coach Daniel Dobson (USSF C, Former MLS (KC) Player and UNT asst coach) to lead and we supplement with higher licensed NCAA D1 and HS skill coaches a few times per month. https://www.lcunited.org/select-teams.html
Total annual cost will be around $1000 and that includes uniform kit (home away & 2 practice w/backpack), PPIL league fees, supplemental skills coach, supplemental goalie training, and PPIL Placement Tournament. Additional tournaments extra. We will limit Sundays as much as possible.
In keeping in balance, we will host open practices through June 20th and will start again after July 4th. Our open practices are Tuesdays and Thursdays from 6:30 - 8:00 pm at the Lake Dallas High School practice fields. The official tryout date is Sunday, 7/7 at 1:00 pm.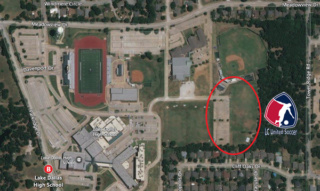 Please contact us if you are interested, but can't make the practices, tryouts, or if you have any questions about the team.
'05 Boys Team in Subject Line
commissioner@lcunited.org
---
Permissions in this forum:
You
cannot
reply to topics in this forum