Latest topics
| | | |
| --- | --- | --- |
| Solar West 2014G | 24/09/22, 05:14 pm | |
| USMMA looking for interested Women | 24/09/22, 02:22 pm | |
| Renegades 14/15B Blanton | 21/09/22, 01:19 pm | |
| Renegades 2014G Blanton | 21/09/22, 11:44 am | |
| TOURNAMENT: VETERAN HEROES CUP - Nov 11-13, 2022 | 20/09/22, 10:18 am | |
| TOURNAMENT: U90C LEAGUE CHALLENGE CUP - Nov. 18-20 | 20/09/22, 10:17 am | |
| TOURNAMENT: U90C UPPER 90 CHALLENGE - Dec. 2-4 | 20/09/22, 10:10 am | |
| Home School Soccer | 15/09/22, 11:19 am | |
| Cross City SC 2014 (Allen, TX) | 07/09/22, 04:34 pm | |
| BALL KIDS NEEDED FOR UNT SOCCER! | 07/09/22, 09:28 am | |
| Plano Labor Day Tournament thoughts | 06/09/22, 10:22 pm | |
| BVB 06G Premier (F:LFC Raisbeck) LH D1 and NPL | 03/09/22, 06:32 pm | |
| 2014-2017 Boys welcome * Dallas Texans | 01/09/22, 11:02 am | |
| Dallas Texans Academy 2016G | 01/09/22, 10:53 am | |
| Guest players needed | 29/08/22, 11:30 pm | |
| Olympians 14B - Open Practices (North FTW-Keller area) | 26/08/22, 09:29 am | |
| Dallas Texans Arechiga | 24/08/22, 07:44 pm | |
| FCP Dynamos – 2010 Boys (Prosper) - Need 1 Player | 23/08/22, 05:07 pm | |
| Legacy United 09G | 21/08/22, 09:26 pm | |
| Soccer team | 18/08/22, 01:13 pm | |
| BVB 2015/2016/2017 BOYS | 18/08/22, 10:24 am | |
| BVB 2015 / 2016 / 2017 G SEDEH | 18/08/22, 10:07 am | |
| 2015/2016 boys looking for practice scrimmage | 13/08/22, 04:56 pm | |
| Saints 07B is still looking for 2-3 more players | 12/08/22, 08:24 pm | |
| Searching for a team | 12/08/22, 12:08 pm | |
Be An Athletic Supporter!
Donate and get this nifty tag!
Statistics
We have
15341
registered users
The newest registered user is
Soccergirl12
Our users have posted a total of
204627
messages in
31530
subjects
Due to the limitations and restrictions currently in place in the Round Rock area, we will be relocating the Sports Capital Classic (Aug 14-16, 2020) to the North Texas area. The event will be hosted at Craig Ranch Soccer Complex and Al Ruschhaupt Soccer Complex (both in McKinney, TX) over the same weekend (Aug 14-16, 2020).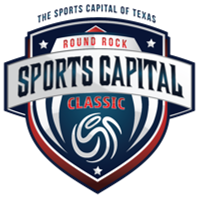 SPORTS CAPITAL CLASSIC
Open Competitive Tournament
August 14-16, 2020Craig Ranch Soccer Complex / Al Ruschhaupt Soccer Complex
McKinney, TX
Select & Academy
Boys & Girls U6-U19
Registration Deadline:
Sunday
, Aug. 2nd
www.U90CTournaments.com
Open Registration:
HERE
Submit your team to the INC List
HEREKey Features
1. Coach Conflict Resolution (up to 5 teams)
2. Unlimited Guest Players
3. FULL LENGTH games thru Under 14 and Modified Mini Games for U15-U19
4. U8, U10 and U12 'Development Brackets' offered
5. U90C Pro Services
---
More information and online registration is available at
www.U90CTournaments.com

Tournament Management Company:
U90C Management Group
469.587.7454
Tournament Director:
Mike Wilson
Mike.Wilson@U90C.com
Registration Deadline: THIS Sunday, Aug. 2nd
OPEN REGISTRATION: HERE
Submit your team to the INC List HERE
---
Permissions in this forum:
You
cannot
reply to topics in this forum