Latest topics
| | | |
| --- | --- | --- |
| Solar West 2014G | 24/09/22, 05:14 pm | |
| USMMA looking for interested Women | 24/09/22, 02:22 pm | |
| Renegades 14/15B Blanton | 21/09/22, 01:19 pm | |
| Renegades 2014G Blanton | 21/09/22, 11:44 am | |
| TOURNAMENT: VETERAN HEROES CUP - Nov 11-13, 2022 | 20/09/22, 10:18 am | |
| TOURNAMENT: U90C LEAGUE CHALLENGE CUP - Nov. 18-20 | 20/09/22, 10:17 am | |
| TOURNAMENT: U90C UPPER 90 CHALLENGE - Dec. 2-4 | 20/09/22, 10:10 am | |
| Home School Soccer | 15/09/22, 11:19 am | |
| Cross City SC 2014 (Allen, TX) | 07/09/22, 04:34 pm | |
| BALL KIDS NEEDED FOR UNT SOCCER! | 07/09/22, 09:28 am | |
| Plano Labor Day Tournament thoughts | 06/09/22, 10:22 pm | |
| BVB 06G Premier (F:LFC Raisbeck) LH D1 and NPL | 03/09/22, 06:32 pm | |
| 2014-2017 Boys welcome * Dallas Texans | 01/09/22, 11:02 am | |
| Dallas Texans Academy 2016G | 01/09/22, 10:53 am | |
| Guest players needed | 29/08/22, 11:30 pm | |
| Olympians 14B - Open Practices (North FTW-Keller area) | 26/08/22, 09:29 am | |
| Dallas Texans Arechiga | 24/08/22, 07:44 pm | |
| FCP Dynamos – 2010 Boys (Prosper) - Need 1 Player | 23/08/22, 05:07 pm | |
| Legacy United 09G | 21/08/22, 09:26 pm | |
| Soccer team | 18/08/22, 01:13 pm | |
| BVB 2015/2016/2017 BOYS | 18/08/22, 10:24 am | |
| BVB 2015 / 2016 / 2017 G SEDEH | 18/08/22, 10:07 am | |
| 2015/2016 boys looking for practice scrimmage | 13/08/22, 04:56 pm | |
| Saints 07B is still looking for 2-3 more players | 12/08/22, 08:24 pm | |
| Searching for a team | 12/08/22, 12:08 pm | |
Be An Athletic Supporter!
Donate and get this nifty tag!
Statistics
We have
15341
registered users
The newest registered user is
Soccergirl12
Our users have posted a total of
204627
messages in
31530
subjects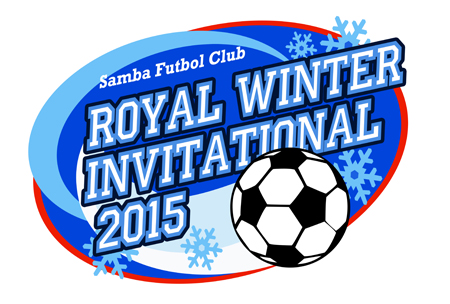 ROYAL WINTER INVITATIONAL 2015
Samba Futbol Club invites you to participate in one of the most competitive youth soccer tournaments in North Texas.
JANUARY 9-11, 2015
Deadline: December 26, 2014
The tournament is open to all USYS and US Club Soccer teams
Games will be played at:
Toyota of Lewisville Railroad Park
Lake Park
Five Star Soccer Complex
U9 - U19 Boys and Girls
U9 & U10 Academy will play 11v11
Academy and Competitive Teams
Gold & Silver Divisions
Fees: U9-U10 - $425 U11-U16 - $575
Teams will be Accepted as soon as Registration Fee is Received
5 Guest players for U11 - U19
3 Game Minimum
Registration is now OPEN
Click Here to Register Online
Website: http://www.sambafc.net/tournaments
For More Information Contact
Ray Hirschowitz
rayhirsch@gmail.com * 469-363-0292
Or
B.T. Mason
btmason@sambafc.net * 817-374-3735
---
Permissions in this forum:
You
cannot
reply to topics in this forum