Latest topics
| | | |
| --- | --- | --- |
| Solar 14' Rodriguez | 19/09/23, 09:34 pm | |
| TOURNAMENT: VETERAN HEROES CUP - Nov 10-12, 2023 | 13/09/23, 01:32 pm | |
| TOURNAMENT: U90C LEAGUE CHALLENGE CUP - Nov. 17-19 | 13/09/23, 01:27 pm | |
| TOURNAMENT: U90C UPPER 90 CHALLENGE - Dec. 1-3 | 13/09/23, 01:18 pm | |
| Renegades 13G North | 05/09/23, 04:01 pm | |
| Goalkeeper Wanted! 2007G Dallas Texans Soccer Team! | 05/09/23, 09:13 am | |
| Dallas Texans Jim Sendejas (2014,2015,2016,2017's) | 31/08/23, 09:01 am | |
| Goalkeeper Dallas Texans Central Red 09B Dixon | 29/08/23, 10:42 am | |
| ELITE SOCCER TRAINING - ALL AGES | 29/08/23, 09:19 am | |
| Dallas Texans 2017/18G Saldivar | 23/08/23, 11:21 pm | |
| EVOLUTION 14G MCGREGOR/GRAPEVINE/SOUTHLAKE/COLLEYVILLE | 14/08/23, 12:23 pm | |
| '03 Division Outlook | 13/08/23, 03:46 am | |
| Homeschool Soccer teams | 03/08/23, 10:20 pm | |
| Homeschool Soccer teams | 03/08/23, 10:14 pm | |
| Homeschool Soccer Teams | 03/08/23, 10:05 pm | |
| Homeschool Soccer teams | 03/08/23, 09:55 pm | |
| Homeschool Soccer teams | 03/08/23, 09:49 pm | |
| Homeschool Soccer Teams | 03/08/23, 09:42 pm | |
| Homeschool Soccer Teams | 03/08/23, 09:35 pm | |
| Homeschool Soccer Team | 03/08/23, 09:27 pm | |
| Homeschool Soccer Team | 03/08/23, 09:20 pm | |
| Homeschool Soccer Team | 03/08/23, 09:13 pm | |
| Homeschool Soccer Team | 03/08/23, 09:05 pm | |
| Homeschool Soccer Team | 03/08/23, 08:55 pm | |
| Homeschool Soccer Team | 03/08/23, 08:47 pm | |
Be An Athletic Supporter!
Donate and get this nifty tag!
Statistics
We have
15629
registered users
The newest registered user is
harry potter
Our users have posted a total of
205131
messages in
31927
subjects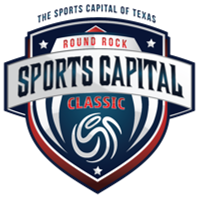 SPORTS CAPITAL CLASSIC
Open Competitive Tournament
August 10-12, 2018
Round Rock Multipurpose Complex (preview
HERE
)
Round Rock, TX
Select & Academy
Boys & Girls U6-U19
Registration Deadline:
Sunday
, July 29th, 2018
www.U90CTournaments.com
Limited Registration: see website for details
Open Registration:
HERE
View INC List or Submit Your Team:
HEREKey Features
1. Coach Conflict Resolution (up to 5 teams)
2. Unlimited Guest Players
3. Full length halves
4. U8, U10 and U12 *Development Brackets offered
*Development ("Dev.") Brackets are for teams looking for the challenge of advanced play by playing up in game format.
5. U90C Pro Services
---
More information and online registration is available at
www.U90CTournaments.com

Tournament Management Company:
U90C Management Group
469.587.7454
Tournament Director:
Mike Wilson
Mike.Wilson@U90C.com
Last edited by U90C on 12/07/18, 10:35 am; edited 1 time in total
Registration Deadline: THIS Sunday, July 29th, 2018

Open Registration: HERE
View INC List or Submit Your Team: HERE
---
Permissions in this forum:
You
cannot
reply to topics in this forum