Latest topics
| | | |
| --- | --- | --- |
| Week 2(for most) Matchups | 12/10/21, 03:36 pm | |
| +2349025235625 how to join occult for money ritual | 11/10/21, 08:01 am | |
| BVB 12G Black East Looking for Talented Players | 09/10/21, 10:41 pm | |
| GCL D1 BVB Puma 07G Looking for Two Defenders | 09/10/21, 10:30 pm | |
| 07 ECNL | 04/10/21, 03:47 pm | |
| Manchester SC 07G Albion Goalie Search | 28/09/21, 09:06 pm | |
| Renegades 06 ECRL NTX | 27/09/21, 05:27 pm | |
| Renegades Central 2014/15G's Ramirez | 27/09/21, 09:02 am | |
| Looking For a Scrimmage | 22/09/21, 09:23 am | |
| Looking For a Scrimmage | 22/09/21, 09:17 am | |
| Fees Fees... | 20/09/21, 01:33 pm | |
| Solar 03G East: Coach Simon Annis | 19/09/21, 07:39 am | |
| ECNL Playoffs | 16/09/21, 11:53 pm | |
| Week 1 Matchups | 14/09/21, 08:14 am | |
| Saints SC 06 | 11/09/21, 10:18 pm | |
| BVB 10G Green - Looking to Add a Defender | 11/09/21, 04:43 pm | |
| ECNL-RL 2021-2022- Texas League | 09/09/21, 03:16 pm | |
| Manchester SC 07G Albion Player Search | 08/09/21, 10:48 pm | |
| TOURNAMENT: VETERAN HEROES CUP - Nov 12-14, 2021 | 07/09/21, 01:43 pm | |
| TOURNAMENT: U90C LEAGUE CHALLENGE CUP - Nov. 19-21 | 07/09/21, 01:42 pm | |
| TOURNAMENT: U90C UPPER 90 CHALLENGE - Dec. 3-5 | 07/09/21, 01:41 pm | |
| STING 12B / 13B (AXON) - The Colony/Frisco | 01/09/21, 11:47 pm | |
| STING 12B / 13B (AXON) - The Colony/Frisco | 01/09/21, 11:41 pm | |
| LC United 06 (Corinth/Denton area) - Need couple of players | 01/09/21, 10:45 pm | |
| BVB 13G Black | 31/08/21, 12:14 pm | |
Be An Athletic Supporter!
Donate and get this nifty tag!
Statistics
We have
15034
registered users
The newest registered user is
Tdawg32
Our users have posted a total of
203389
messages in
30806
subjects
Sting West 05G Guerra Open Training
Our solid team is looking to add a few players in several positions,
including a Goal Keeper!
 We have a great group of girls but need help from a few more dedicated, select players, including a back-up or shared play goal keeper to free our keeper up to play in the field.
Please wear white shirt and royal blue shorts for practice if possible.
We are currently holding open practice/training at the following times:


Mondays          7:00-8:30 pm

Wednesdays     7:00-8:30 pm

Thursdays       7:00-8:30 pm

Texas Star Training Center


1400 S. Pipeline Rd., Euless, TX 76040
Map
Questions? please contact:
Coach BJ Guerra
        (817)899-8527
Coach Kristin Alvarez
(817)691-2992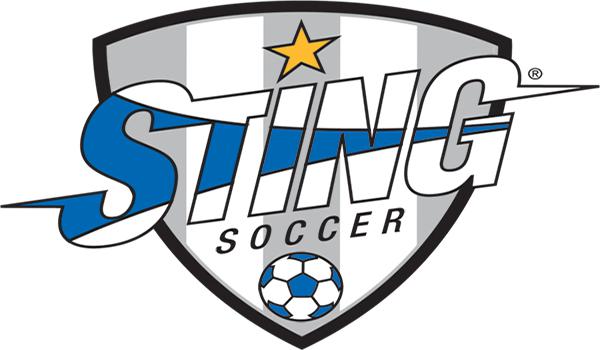 Solar West 05

TxSoccer Poster





Posts

: 14


Points

: 1650


Join date

: 2017-05-16



---
Permissions in this forum:
You
cannot
reply to topics in this forum