Latest topics
| | | |
| --- | --- | --- |
| Solar East RL NTX 06B/Classic | Today at 08:30 am | |
| Solar 09/10 Open Training Rockwall Area Today 6/6 | Today at 08:20 am | |
| Solar RL NTX 07B Open Training Today 6/6 | Today at 08:14 am | |
| Solar 2011' Rodriguez | Yesterday at 07:13 pm | |
| 09's move up again | Yesterday at 01:19 pm | |
| CA moved to ... | Yesterday at 01:04 pm | |
| Where R U C-Adam | Yesterday at 12:55 pm | |
| OPEN PRACTICES this week - Sting Royal RL / NTX 07 - QUIROZ | Yesterday at 12:49 pm | |
| Solar RL NTX 07B Open Training | Yesterday at 12:36 pm | |
| OPEN PRACTICES this week - Sting Royal RL / NTX 07 - QUIROZ | Yesterday at 11:54 am | |
| Solar ECNL /Competitive Tryouts, The Pit, Roanoke | Yesterday at 10:39 am | |
| Combined Solar ECRL & Competitive Tryouts | Yesterday at 10:27 am | |
| BVB East - 2011 Girls - Classic Bye | Yesterday at 09:28 am | |
| 2013G Solar looking for a few more players- Colleyville, TX | 04/06/23, 07:16 pm | |
| Renegades 10G Ashlock - Girls Classic League | 04/06/23, 06:00 pm | |
| Solar Perez tomorrow M/W @7-8:30 -few more dedicated girls | 04/06/23, 05:59 pm | |
| Solar Open Training 2009/2010B Rockwall | 04/06/23, 11:51 am | |
| Sting 09G ECNL RL-NTX looking for a GK | 04/06/23, 07:11 am | |
| Solar Perez 2010G Need few dedicated players | 03/06/23, 12:01 pm | |
| Select Open Tryouts for All Platforms and Locations This Sat | 02/06/23, 12:03 am | |
| Solar Perez 2010G M/W 7:00-8:30 Dedicated and growth! | 01/06/23, 04:58 pm | |
| Come Join LC United 2009G Blue - Mundt | PPIL | 01/06/23, 10:44 am | |
| 08 GK who plays up looking for an 07 team | 01/06/23, 10:11 am | |
| 08 GK looking for a Team. | 01/06/23, 10:03 am | |
| Black Knights | 31/05/23, 11:37 pm | |
Be An Athletic Supporter!
Donate and get this nifty tag!
Statistics
We have
15460
registered users
The newest registered user is
NG Mom
Our users have posted a total of
204965
messages in
31764
subjects
Do you live South of Downtown?  
Are you tired of driving to North Dallas or further north for a competitive team and quality coaching?
Are you frustrated with high club fees?
IF SO.........
We are looking to add a couple players for the upcoming season to our already strong 2009 Girls team. Open practices on Monday and Wednesdays beginning 5/23….. come and check us out!
Call with questions - 214 301 9720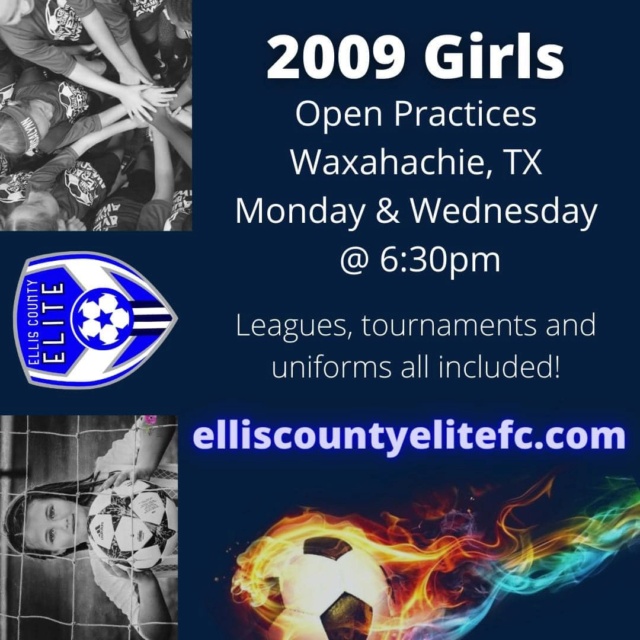 Open practices continue this week Monday 6/6 and Wednesday 6/8 ...... 6:30-8pm
---
Permissions in this forum:
You
cannot
reply to topics in this forum